Differences Between Online and Offline Learning

1. Within an online learning environment, I am unable to directly do hands-on work to help you embody certain vocal principles
In an offline environment, I usually like to do hands-on work to help students understand important vocal principles. For example: I want you to be able to breathe down into your lower back. I can just give you the verbal instructions, but if I can directly help you feel where your breath enters your lower back, your body will be able to much more effectively embody the essence of this technique. If we were in an online learning environment, I would not be able to guide you as effectively; your learning outcome will not be as good.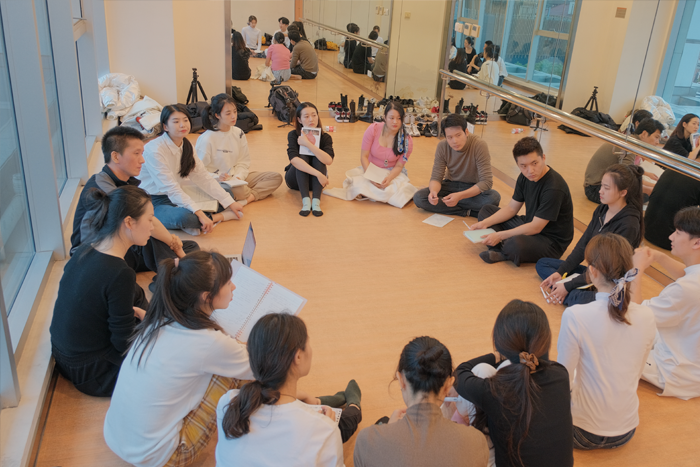 2. It is much easier to be distracted in an online learning environment
It is much easier to be distracted within an online learning environment by your computer, phone, iPad, other applications or adverts. From a teacher's perspective, it is also harder for me to monitor and to keep you engaged.
This will affect the effectiveness of the class and your learning progress.
3. Online classes are much more convenient
If you do choose to take online classes, you will be able to learn from the comfort of your own home. This will be especially convenient if you live far away from our classrooms.
4. Offline voice classes allow you to more deeply embody the principles of the voice work
Our Linklater Voice Classes and Chu Acting Classes encourage students to deeply open their imaginations, voices and bodies. We have already prepared a suitably big offline classroom that would meet the specific needs of the voice and acting exercises. Sometimes these exercises require students to vocalise and embody texts loudly; sometimes they require students to embody big and profound emotions. In such situations, an offline classroom would promote heightened concentration. In an online classroom, technical difficulties like lagging would impede concentration.
5. English Classes and Presentation and Interview Skills Classes are completely compatible with an online learning environment
These two types of classes do not place any big space-related requirements on students, and are therefore compatible with an online learning environment.